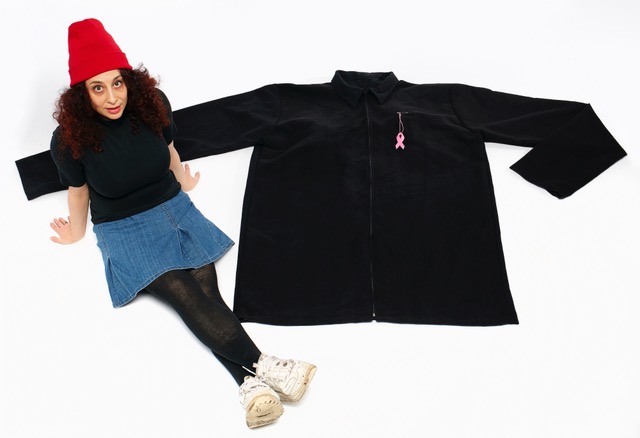 Lisa Smolkin is an artist living and working in Toronto. Her art practice comprises performance, video, and drawing, exploring themes of selfhood and feminism by incorporating elements from popular culture and healing traditions within humorous narrative structures. She engages audiences in an investigation of aspects of the 'feminine' that are generally undervalued and deemed 'not-serious,' from family/interpersonal dynamics to fashion. She was a frequent performer at Doored, a performance art/conceptual comedy show in Toronto put on by Life of a Craphead.
She toured with Doored to New York City (2015) and Los Angeles (2016). In 2015 she had a 5 day solo event at 8-11 Gallery in Toronto in which she performed a different performance daily. The 8-11 Gallery published an art catalogue of that show with Book Pod, University of Toronto Press. In 2016 she held a tour of Wholefoods Market for her Roundtable Residency performance in Toronto and performed at The Art Gallery of Ontario with a performance entitled Interior Lyfe.
In Spring 2017 Canadian Art Magazine published one of her newsletters in the backpages, an ongoing project Lisa has done since 2007. In 2016 she received a Toronto Arts Council grant to make a video and performance.
She looks forward to her continued exploration into the matter of human developmental issues, feelings of invisibility, and the pain of relational disconnect in her work.
photo with Giant Jacket by Sean Weaver